Don McDougall
Chairman & CEO
Don is Chairman and CEO of eJust Systems. Prior to focusing his efforts on eJust, he had a long and illustrious career that spanned both public and private sectors and generated a depth of expertise in several industries including technology, aerospace, consumer goods and entertainment. Don has held senior positions with several firms including President of Labatt Brewing Company, President of Accuform Golf Inc., and President of Novatronics Inc. The latter role as owner and President of Novatronics Inc. brought him to Stratford, Ontario where eJust is now headquartered.
In addition to his responsibilities at eJust, Don is Chairman and CEO of Rambri Management, a real estate development firm based in Stratford. Don has been a member of several business and community based boards including Air Ontario, Toronto Blue Jays, Stratford Festival and the Advisory Board of Ivey Business School and holds an undergraduate degree from the University of Prince Edward Island and an MBA from Ivey Business School.

Anne McDougall Cooper
President
Anne brings over 15 years of corporate experience to her role as President of eJust. Her experience includes six years with McKinsey & Company where she worked with Fortune 500 companies primarily focused on transactions and finance function strategy.
Prior to McKinsey, Anne worked for the oilfield services firm, Schlumberger, where she worked in engineering positions on land and offshore oilrigs and in sales and product development. Anne graduated from The Wharton School at The University of Pennsylvania with an MBA in finance and has an Electrical Engineering degree from Queen's University.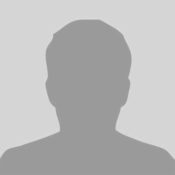 Pete Frehner
Operations Manager
Pete has been with the company for over 27 years and has extensive software product development and delivery experience. He is responsible for overseeing application design, development, testing and implementation of the eJust-CMS product suite. He has a Diploma in Computer Programming and is certified in a variety of specialized technologies including Redhat Linux, XML, 4JS BDL/Genero and IBM-Informix RDBMS. Pete's involvement with eJust has established an innovative corporate technology evolution of the eJust-CMS suite of products.

Gary Brown
Business Development
Gary brings 30 years of varied police experience and expertise to his role at eJust. Prior to joining eJust, Gary had a long career with London Police Service where he worked in areas such as Criminal Investigations, Uniformed Patrol, Traffic, Detention Unit, Court Services and most recently Information and Technology.
Gary has diplomas in Criminology, Law Enforcement, Supervisory studies as well as Project Management training. He is intimately familiar with the eJust-CMS suite of products as both a front line user and in development, testing and implementation roles. Gary's involvement with eJust-CMS and with provincial electronic disclosure initiatives bring a wealth of knowledge to the eJust Team.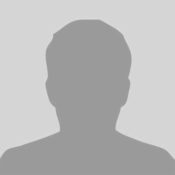 Peter Day
Chief Financial Officer
Peter brings over 35 years of varied corporate experience to his role as CFO of eJust. He obtained his C.A. designation while employed at Coopers & Lybrand, and since leaving that firm Peter has held senior finance and leadership roles in commercial banking, venture capital and industry. He also holds a Bachelor of Arts degree (Economics) from Western University.