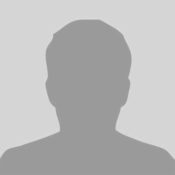 Pete Frehner
Operations Manager
Pete has been with the company for over 32 years and has extensive software product development and delivery experience. He is responsible for overseeing application design, development, testing and implementation of the eJust-CMS product suite. He has a Diploma in Computer Programming and is certified in a variety of specialized technologies including Redhat Linux, XML, 4JS BDL/Genero and IBM-Informix RDBMS. Pete's involvement with eJust has established an innovative corporate technology evolution of the eJust-CMS suite of products.

Gary Brown
Business Development
Gary brings 30 years of varied police experience and expertise to his role at eJust. Prior to joining eJust, Gary had a long career with London Police Service where he worked in areas such as Criminal Investigations, Uniformed Patrol, Traffic, Detention Unit, Court Services and most recently Information and Technology.
Gary has diplomas in Criminology, Law Enforcement, Supervisory studies as well as Project Management training. He is intimately familiar with the eJust-CMS suite of products as both a front line user and in development, testing and implementation roles. Gary's involvement with eJust-CMS and with provincial electronic disclosure initiatives bring a wealth of knowledge to the eJust Team.