eForms is a web-based application which allows a User to prefill an electronic version of your Police Services' operational forms with data already entered into your Records Management System. The ability to prefill data already entered increases both the speed and accuracy with which a form can be filled out.
eForms was originally developed for an existing customer in order to increase the productivity of officers. When officers are laying charges the eForms application helps to mitigate any "Jordan" exposure.
Forms such as:
Affidavit of Property Owner
Consent for Release of Medical Records
Notice to Parent or Guardian
Photo Line-up Forms
Consent to search
Criminal Release Documents.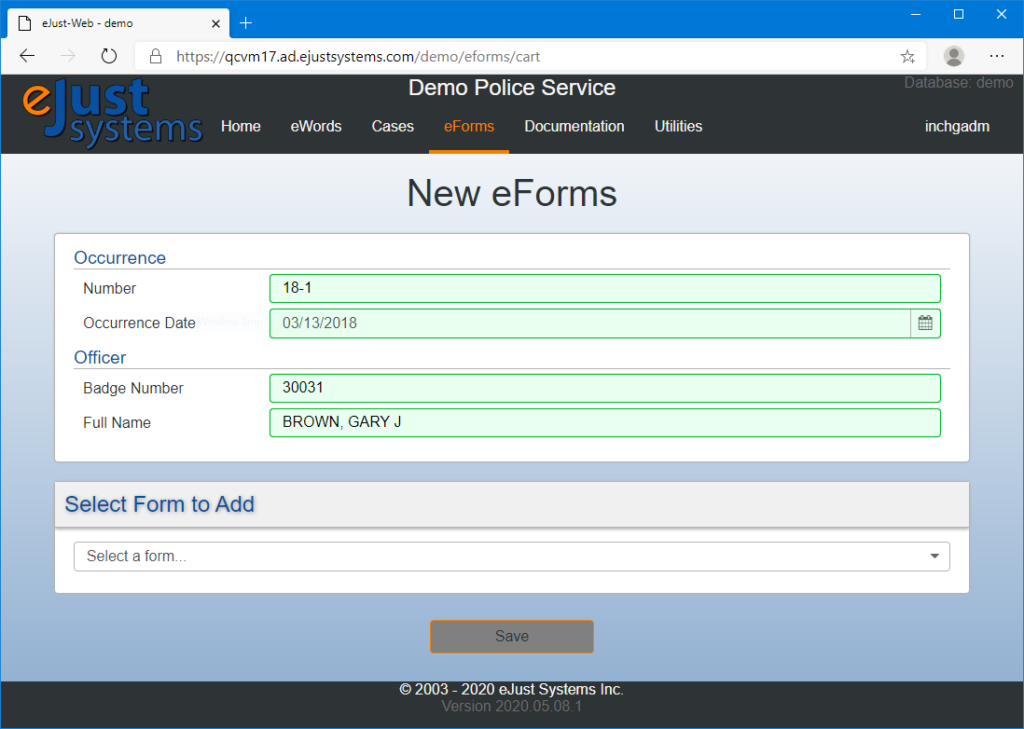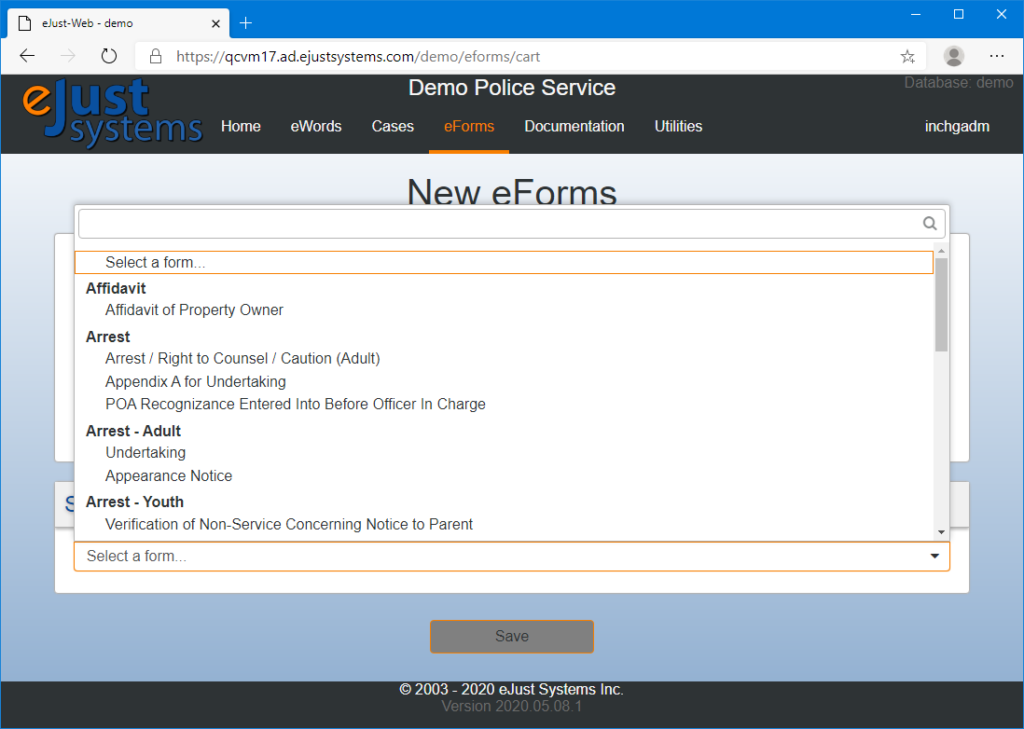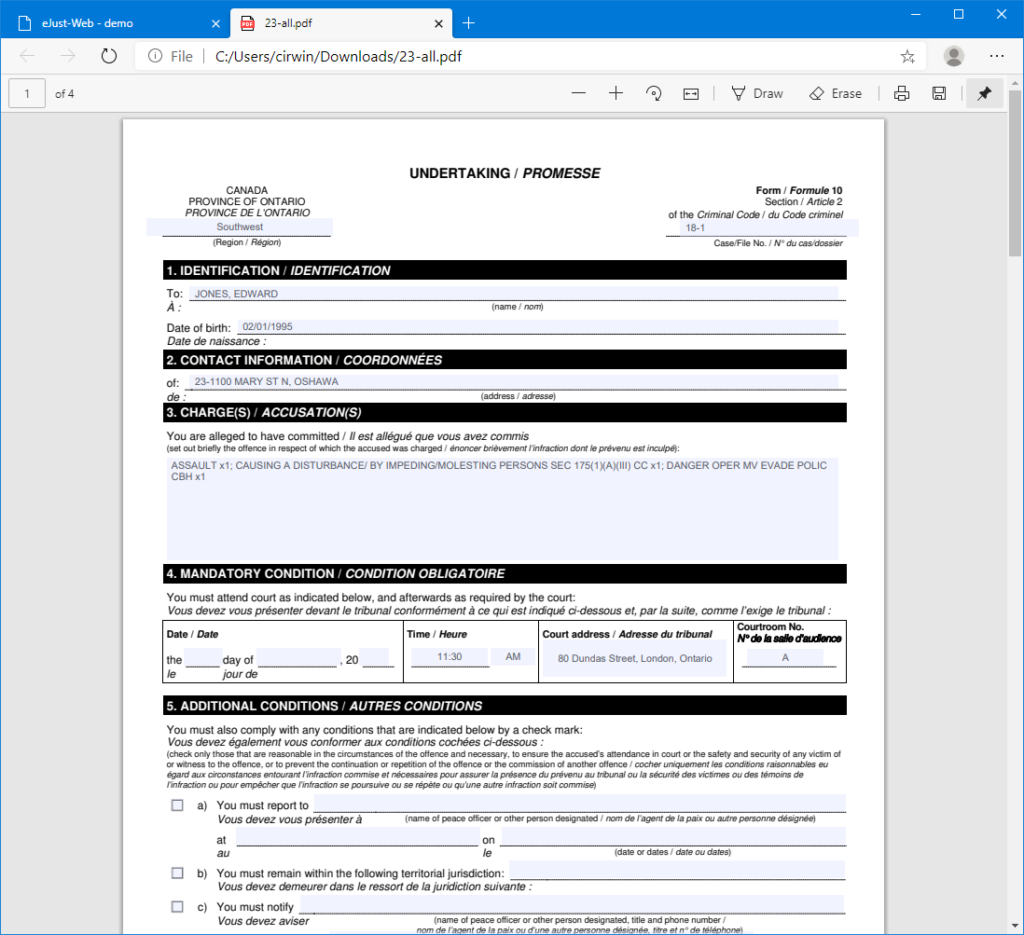 Your Police Services' forms can be loaded into eForms, and, with a connection to your RMS (via an API) be populated with RMS data. The User only needs to enter data not already captured by the RMS into the fillable PDF form before saving and/or printing.
With anticipated new features like electronic signatures and the ability to automatically save the forms back to the General Occurrence Report in your Records Management System, eForms will quickly become an indispensable tool in your officer's daily duties.